Broiderie Stitch
Regular price
Sale price
$30.95 USD
Unit price
per
Sale
Sold out
This white cotton huck kitchen towel is hand embroidered with a classic design in a beautiful navy blue. This has a contemporary freshness that adds cheer to any kitchen. Perfect as a hostess gift!
Huck embroidery, or Swedish weaving, is a style of embroidery that dates back at least four hundred years and was prevalent across Europe. Repeating geometric motifs are common, and the embroidery is worked in such a way that there is nary a stitch or a knot on the back! If you look at Picture Two, you'll see that the back of the towel is pristine white. This takes a special kind of skill.
A sturdy cloth is necessary, and it comes woven in fifteen-inch widths with a wide selvage on both sides. The top and bottom of the towel are hemmed to prevent raveling. This towel is pure, 100% cotton, and so is the thread used to embroider it. The weave is soft and a bit nubbly, and absorbs water well. The towel is approximately 24 inches long, and the embroidered band is approximately three inches at its widest point.
Blue doesn't match your kitchen? No problem - each hand towel is made to order, so we can customize it to your heart's content. Our color card (with over 450 shades!) is available on request, so please send a message and we'll come up with a color scheme that works for you.
Delicious bar cookies not included!
Share
Care information

Linen handkerchiefs may be washed via delicate cycle in a washing machine (no bleach) or for best results, by hand. Iron hot, with steam, on the backside of the work. Any stitches pushed out of place from the iron can gently be prodded back into place. A cotton or mesh laundry bag will help protect your piece from getting snagged.

Temari should not be washed, just dusted if necessary. If needed, you can wet a cloth in hot water and wring it out quite well, and use that to spot-wash. Temari are made of fibers all the way through, so a wash or soak would mean that the inside would never dry.

Our embroidered blankets are made with wool, and should be handwashed gently in cool water.

Goldwork embroidery should only be washed by a professional. Other embroidery is best cleaned as for temari (especially framed hoop work) though wearable accessories may be put through the wash on a gentle cycle or hand washed.
View full details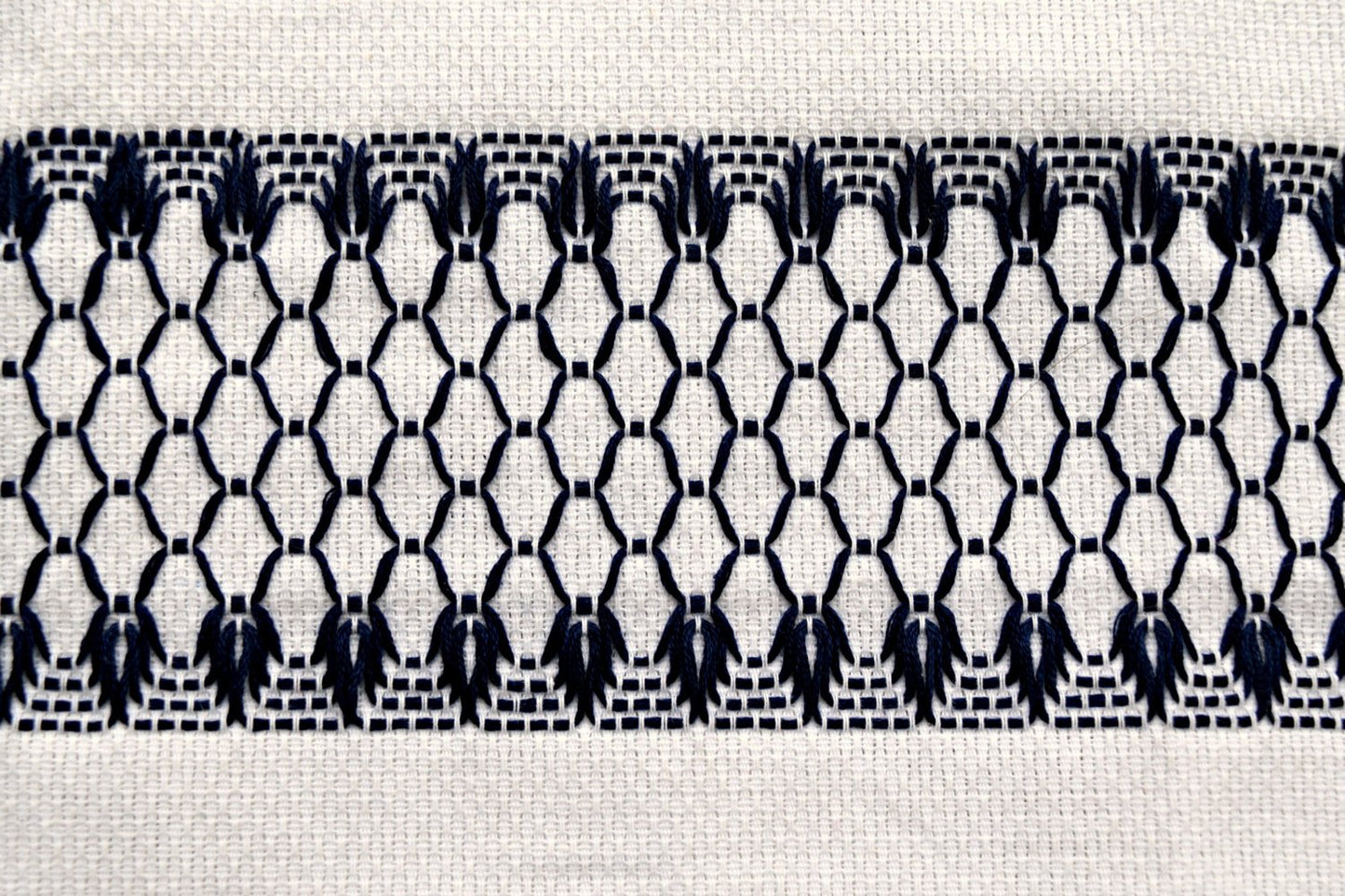 Further Customization
Working by hand allows us to customize your order in ways not possible with an embroidery machine. For custom designs, click the Chat button at bottom right and let us know what you'd like.