Broiderie Stitch
Regular price
Sale price
$50.95 USD
Unit price
per
Sale
Sold out
Kiss purses - purses, clutches, and pouches with a distinctive metal opening - are very secure and open with just a touch to slide the two metal balls past each other. They have a timeless, vintage feel and keep items much more securely than a drawstring or button could. This coin purse has a brass closure and a wide linen body to hold a surprising amount of items for its small size. It's ornamented one one side with a design of Flanders poppies and a tassel made from the same embroidery threads and accented with tiny golden beads. It's made of fine Irish linen and is fully lined and securely stitched - not glued - to the purse frame. Though this takes more effort than simply gluing it into the frame, there is no worry about the bag ever separating from the hardware. And in case it ever does, we'll reattach it for free - just let us know before you send it in.

The bag measures approximately 4" x 4 3/4" (10 x 12cm) and the frame is 3 1/4" x 2" (8 x 5 cm). It will fit a lighter and lipstick, as well as coins or candy or other small goods. This change pouch can be embroidered with nearly any design in the shop - just send a message and we'll make up a custom listing for you. We don't recommend long lines of text (Two to three large letters, or 4-6 smaller ones, is the limit that fits comfortably) but a monogram or floral design works great. Let us know and we'll make a custom listing just for you!

I love to hear from my customers! Whether this for your aunt in the Carolinas, a grandmother in Ontario, or a sweetheart here at home, I love knowing where each piece ends up. Have a special design you'd like embroidered? Message me for details, or visit my shop - www.broideriestitch.com - for some ideas.
Share
Care information

Linen handkerchiefs may be washed via delicate cycle in a washing machine (no bleach) or for best results, by hand. Iron hot, with steam, on the backside of the work. Any stitches pushed out of place from the iron can gently be prodded back into place. A cotton or mesh laundry bag will help protect your piece from getting snagged.

Temari should not be washed, just dusted if necessary. If needed, you can wet a cloth in hot water and wring it out quite well, and use that to spot-wash. Temari are made of fibers all the way through, so a wash or soak would mean that the inside would never dry.

Our embroidered blankets are made with wool, and should be handwashed gently in cool water.

Goldwork embroidery should only be washed by a professional. Other embroidery is best cleaned as for temari (especially framed hoop work) though wearable accessories may be put through the wash on a gentle cycle or hand washed.
View full details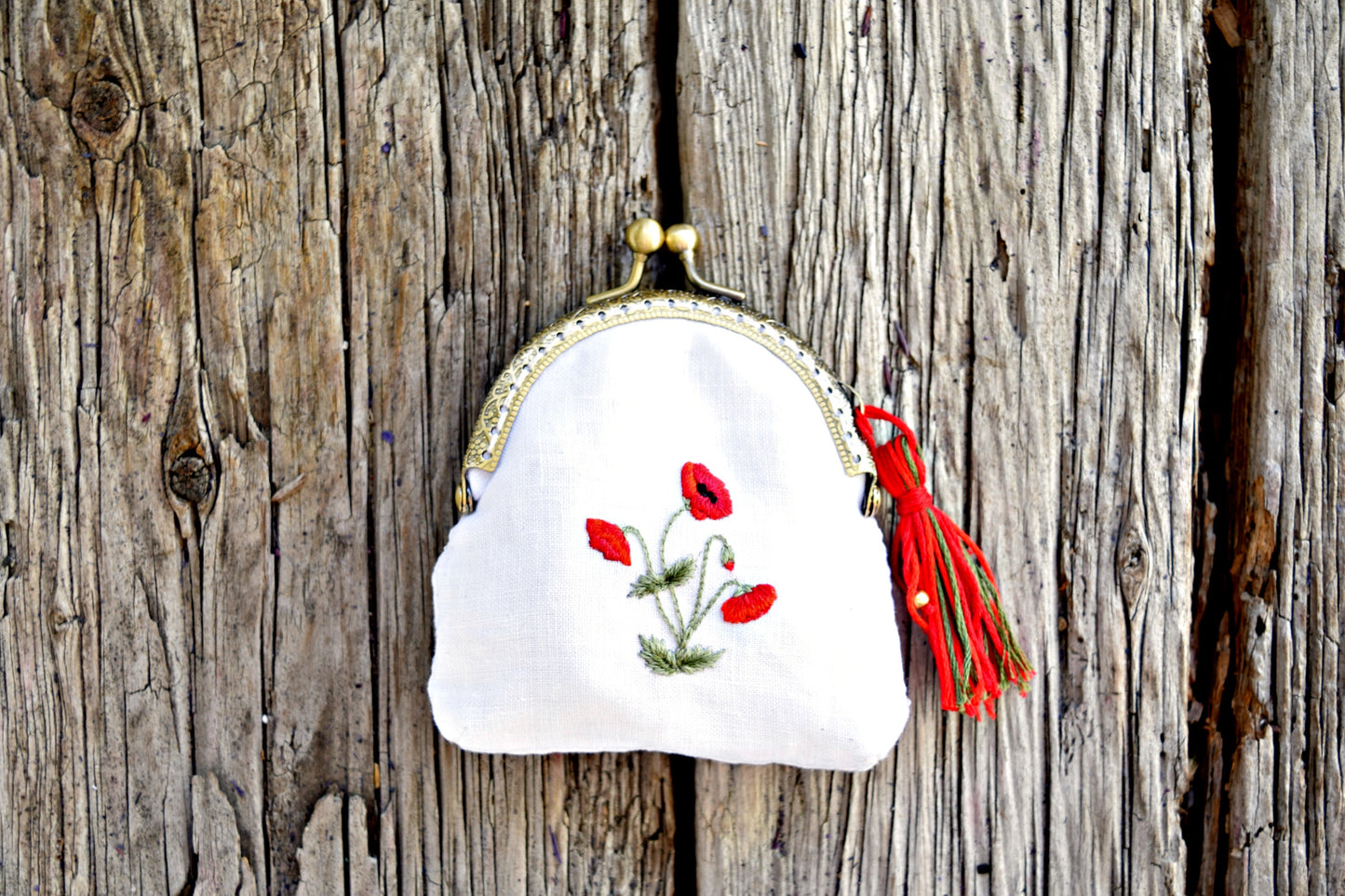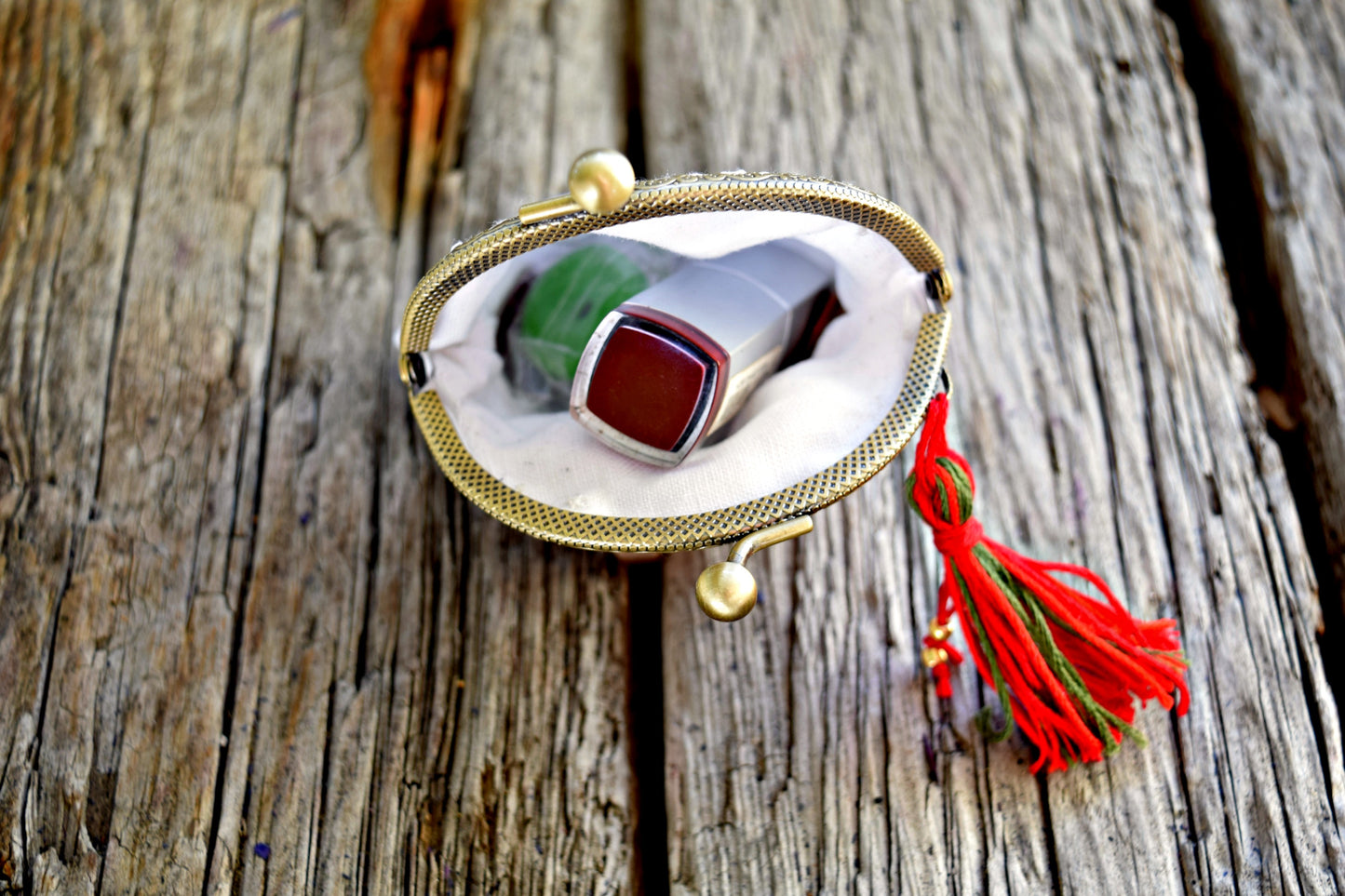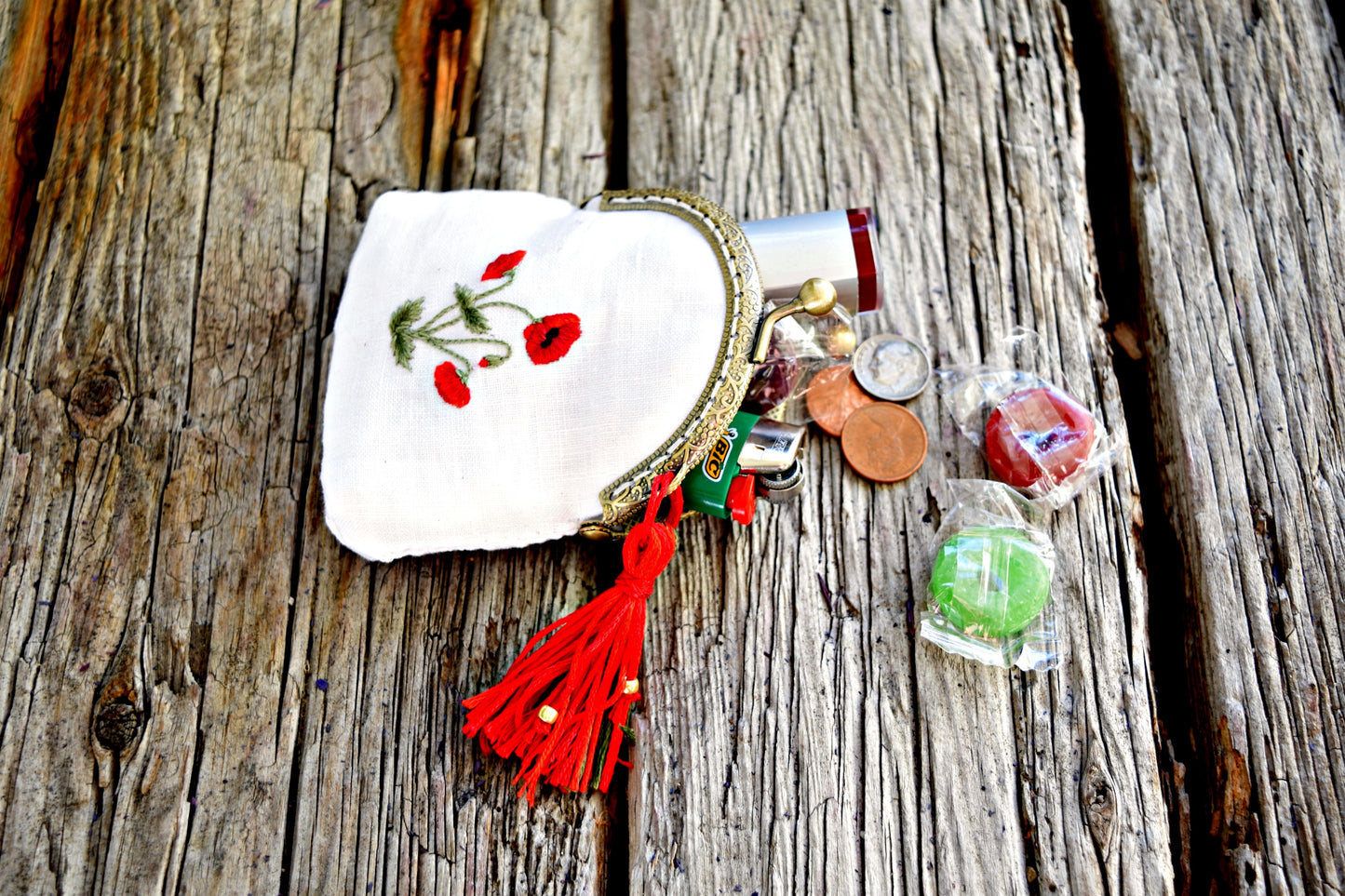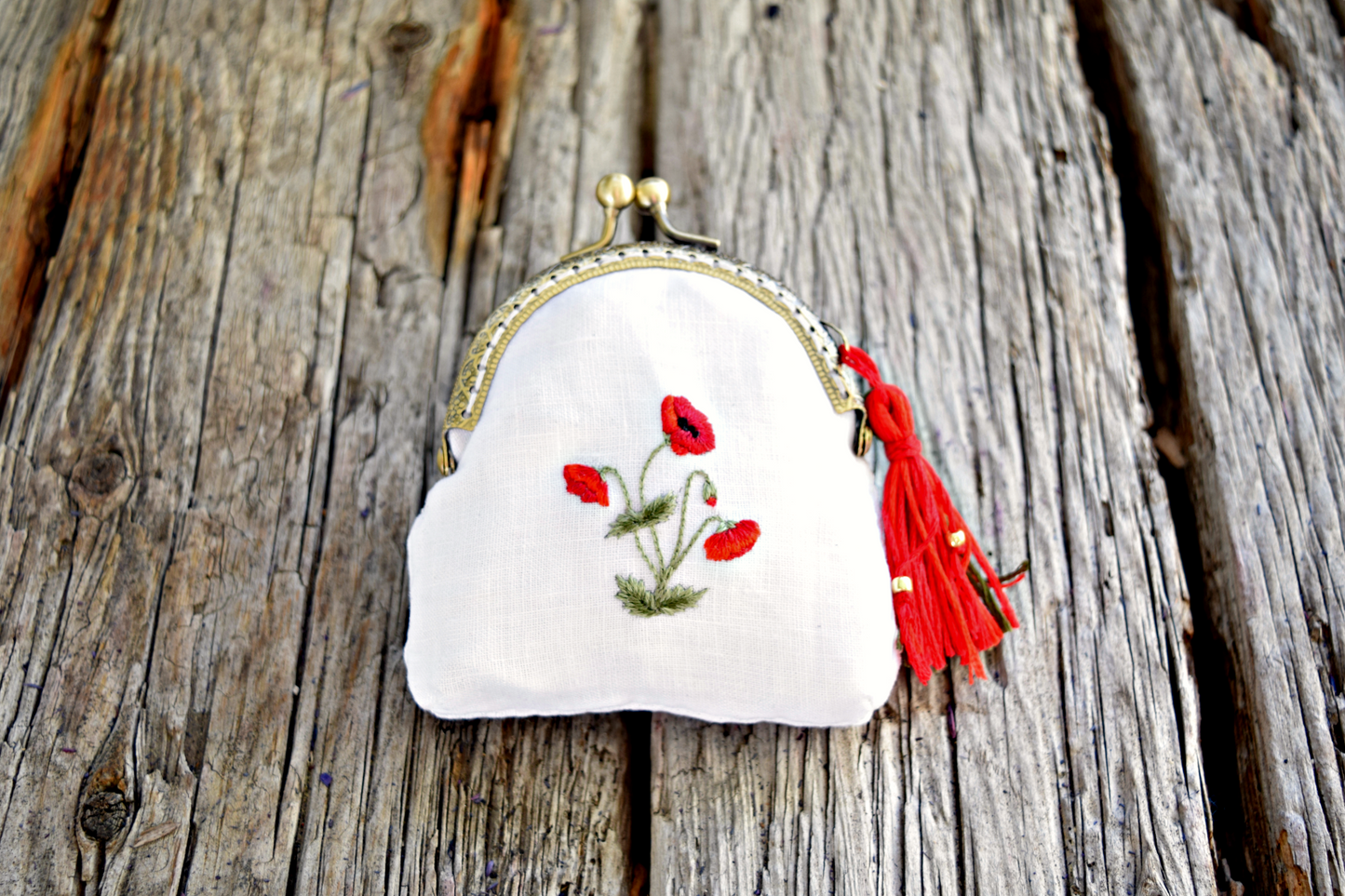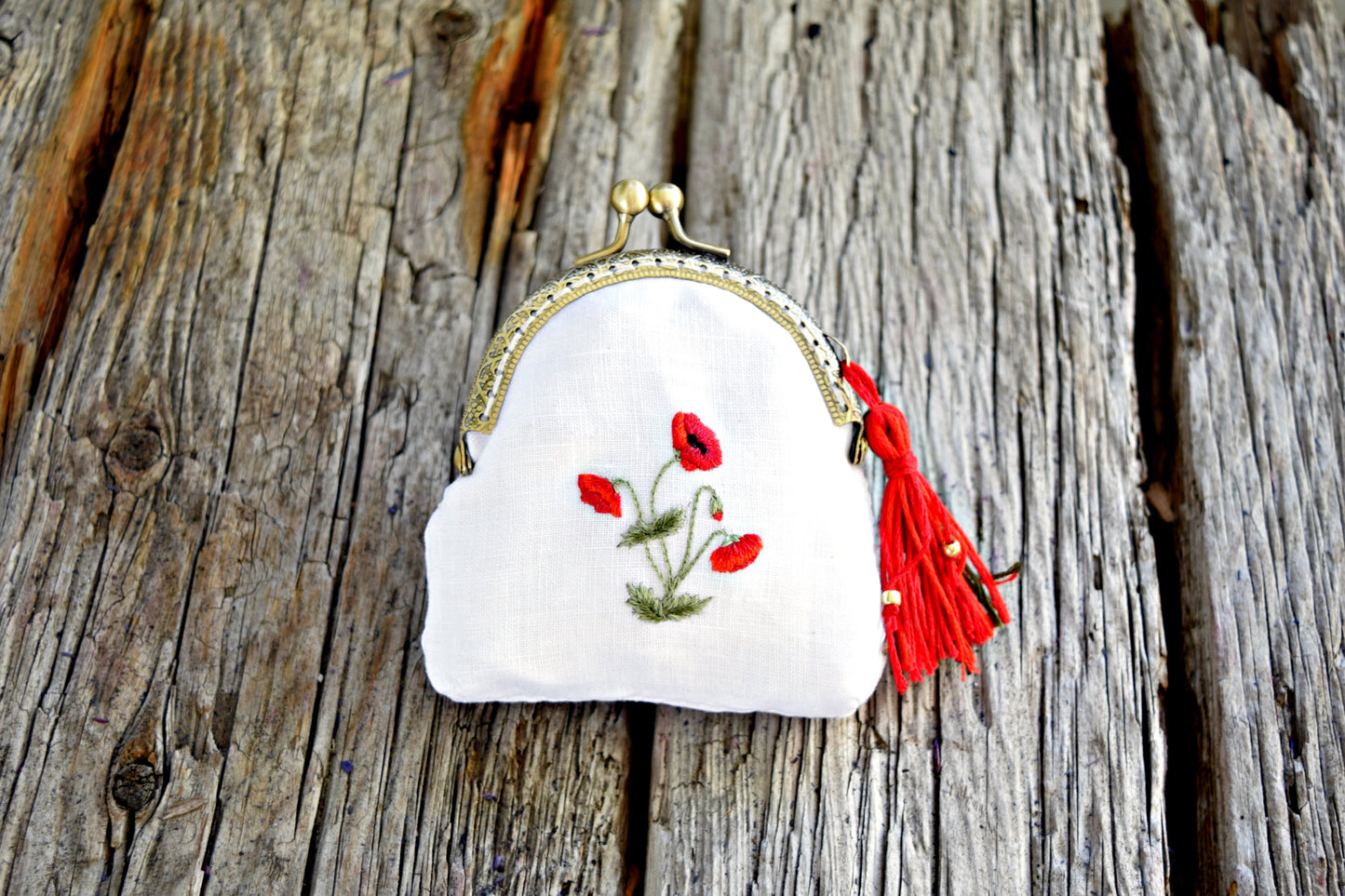 Further Customization
Working by hand allows us to customize your order in ways not possible with an embroidery machine. For custom designs, click the Chat button at bottom right and let us know what you'd like.