Broiderie Stitch
Regular price
Sale price
$23.45 USD
Unit price
per
Sale
Sold out
This beautiful, dainty lace trim - just 1/4 inch wide - is handmade to length using a brace of bobbins. A gorgeous touch for your wedding or scrapbook! Tiny laces like this are known as baby lace or fairy lace - beautiful, subtle edging for a dress or adorable on the edge of a baby's bonnet.
Making lace by hand is an art that is fast dying in this world - the skill and expertise needed are sometimes compared to a concert pianist's. Dozens of bobbins are manipulated to slowly coax a pattern, twist by twist and inch by inch, from fine threads. When a piece finally comes off the pillow, it has a delicacy and crispness unmatched by any machine-made lace. It is, quite truly, stunning. The spirit of the maker shines through in a way unmatched by any other art.
Small pieces of lace look stunning in scrapbook pages or shadowboxes for very special occasions. Larger ones can be used to trim baby bonnets, wedding handkerchiefs, lingerie, ring pillows, garters, dresses, and other accessories. At a bit under 1/4 inch high (6mm) at the tips of the scallops, it is suitable for all fine work.
This lace border has a straight footside and a headside that is edged with tiny scallops. It can be sewn down along the footside only, as an edging, or along both sides to lay flat against a garment. This edging measures just under a quarter of an inch across, and contains approximately eight tiny scallops per inch. Your lace will be made all in one piece, unless otherwise asked for, and finished at both ends so as to not ravel. It may be cut to be used in projects, but be sure to finish the edges securely, whether in a seam or with a bit of glue.
Making lace by hand is a slow and tedious process, and small pieces (six to eighteen inches) will ship out in one to three weeks. Larger pieces will take longer, and a message will be sent to you regarding the time frame needed to make it. This particular pattern takes more than an hour to make just a few precious inches - so a three-foot piece takes days. Even longer pieces can be made, please message for a custom listing so we can work something out just for you.
All lace ships out Express Two-Day (domestic in the US) with tracking and insurance. International orders also ship with tracking and insurance, but delivery times vary.
If lace is to be washed, handwash gently in warm water with mild white soap, rinse well (do not wring!) and pin flat to dry. A simple way to wash is to place the lace in a mason jar with water and a bit of soap and to shake gently. Any pulling or twisting motion is to be avoided.
The bobbins pictured are NOT for sale - just there to help show scale. Lace will be packaged on a little wooden spool.
Share
Care information

Linen handkerchiefs may be washed via delicate cycle in a washing machine (no bleach) or for best results, by hand. Iron hot, with steam, on the backside of the work. Any stitches pushed out of place from the iron can gently be prodded back into place. A cotton or mesh laundry bag will help protect your piece from getting snagged.

Temari should not be washed, just dusted if necessary. If needed, you can wet a cloth in hot water and wring it out quite well, and use that to spot-wash. Temari are made of fibers all the way through, so a wash or soak would mean that the inside would never dry.

Our embroidered blankets are made with wool, and should be handwashed gently in cool water.

Goldwork embroidery should only be washed by a professional. Other embroidery is best cleaned as for temari (especially framed hoop work) though wearable accessories may be put through the wash on a gentle cycle or hand washed.
View full details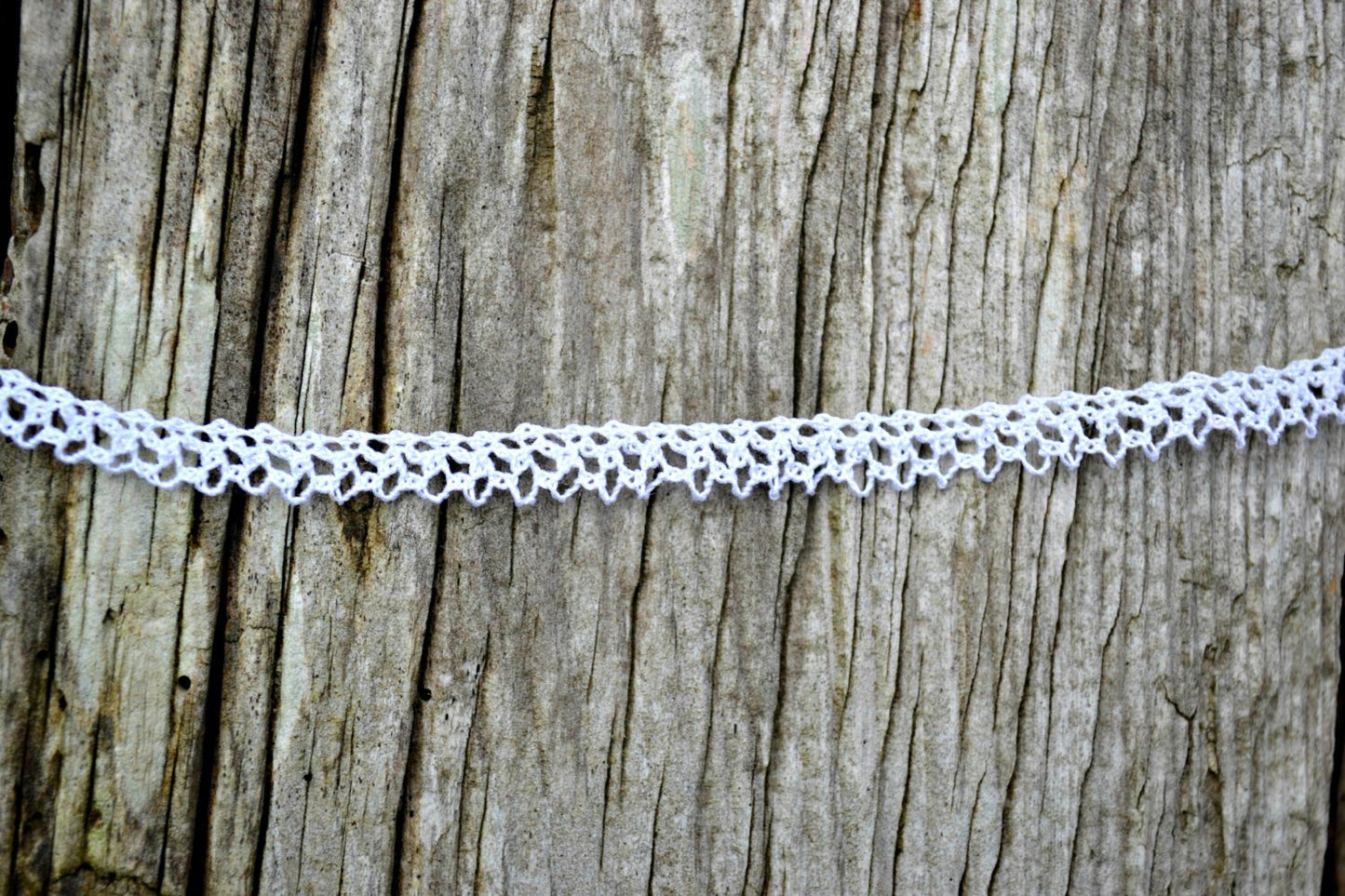 Further Customization
Working by hand allows us to customize your order in ways not possible with an embroidery machine. For custom designs, click the Chat button at bottom right and let us know what you'd like.