Broiderie Stitch
Regular price
$1,160.60 USD
Regular price
Sale price
$1,160.60 USD
Unit price
per
Sale
Sold out
 This beautiful monogram is embroidered with 100% silk floss on an ivory silk dupioni background. Real metal threads and beads complete the design and add a luster only gold can provide. The monogram pattern came from a booklet printed in Paris circa 1895. These pieces make a princely gift for a new baby or a new bride; traditionally, a woman used her first initial for a monogram and a man his last initial. That way a woman's wouldn't change when she married and likely changed her last name. 
The letters pictured were hand embroidered in the palest pastels for a baby girl and deep rich crimson for a bride-to-be; we have access to 700 colors of these fine French embroidery silks. Rich jewel tones, especially, would be magnificent for a family heirloom. Send us a message! With such a large and intricate piece, we want to make sure it's exactly what you love. We'll send messages and proofs to confirm your pattern and color choices before work is begun to be sure this will match your vision.
All our embroidery is done by hand here at BroiderieStitch. This piece uses several stitches and techniques used in goldwork and silk painting for generations. The silk motifs are lightly outlined and occasionally padded before being stitched to raise them from the cloth slightly, and the large flowers are worked in several shades.Several different gold threads are used, with chipwork done in the centers of the flowers and flourishes to add extra sparkle.
The silk used to embroider this piece is filament silk, which means the fine strands that make up a thread run clear from one end of the thread to the other - there are no fuzzies or joins. This silk, although more finicky to work with than spun silk, has an incomparable luster. The piece measures 8 by 10 inches and mounted onto sturdy canvas.
Due to the immense time needed to create one of these pieces, they are not eligible for our rush order option, and we can only make one in the studio at a time. Please allow 9-10 weeks for the creation of this item.
Share
Care information

Linen handkerchiefs may be washed via delicate cycle in a washing machine (no bleach) or for best results, by hand. Iron hot, with steam, on the backside of the work. Any stitches pushed out of place from the iron can gently be prodded back into place. A cotton or mesh laundry bag will help protect your piece from getting snagged.

Temari should not be washed, just dusted if necessary. If needed, you can wet a cloth in hot water and wring it out quite well, and use that to spot-wash. Temari are made of fibers all the way through, so a wash or soak would mean that the inside would never dry.

Our embroidered blankets are made with wool, and should be handwashed gently in cool water.

Goldwork embroidery should only be washed by a professional. Other embroidery is best cleaned as for temari (especially framed hoop work) though wearable accessories may be put through the wash on a gentle cycle or hand washed.
View full details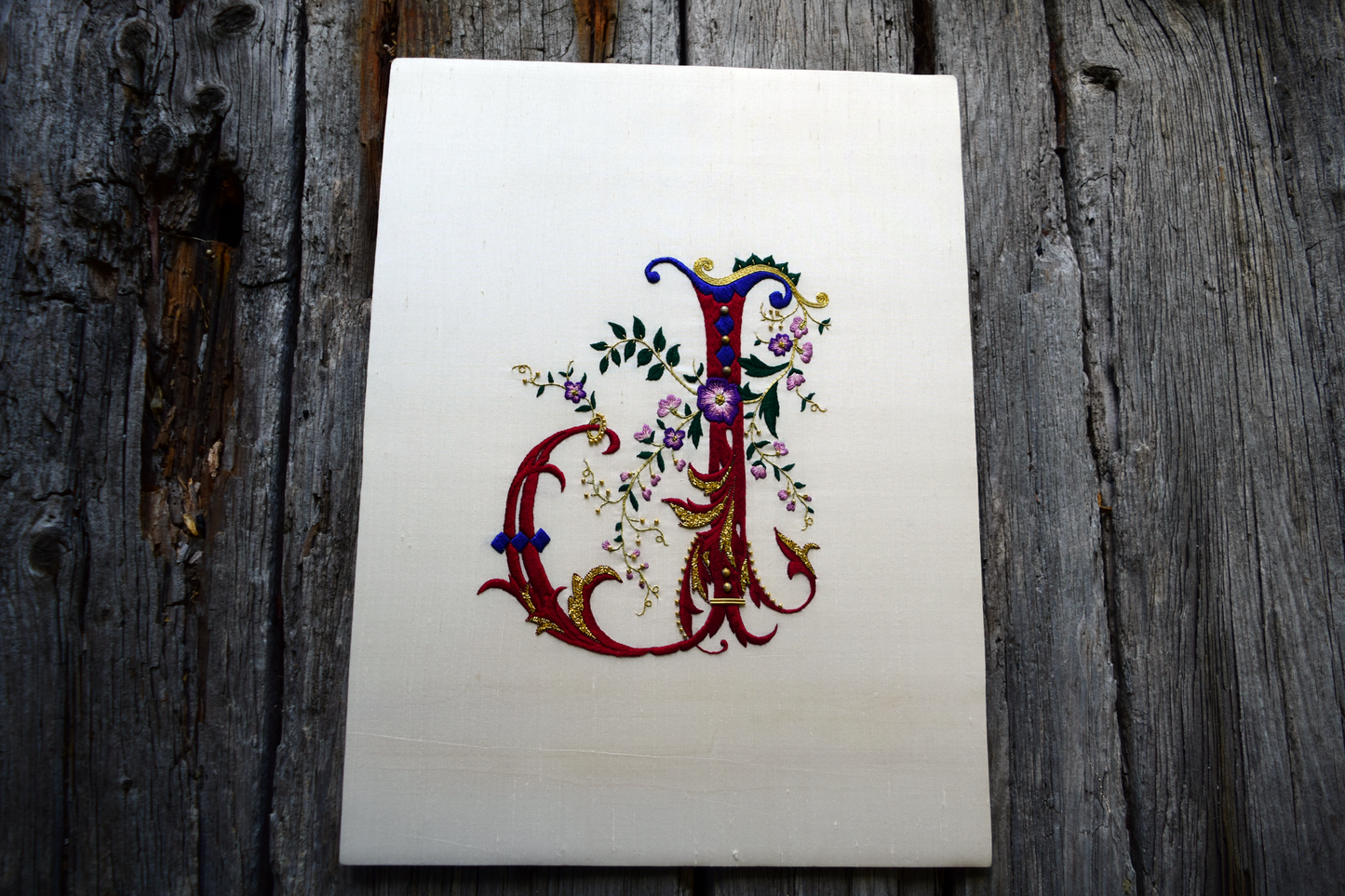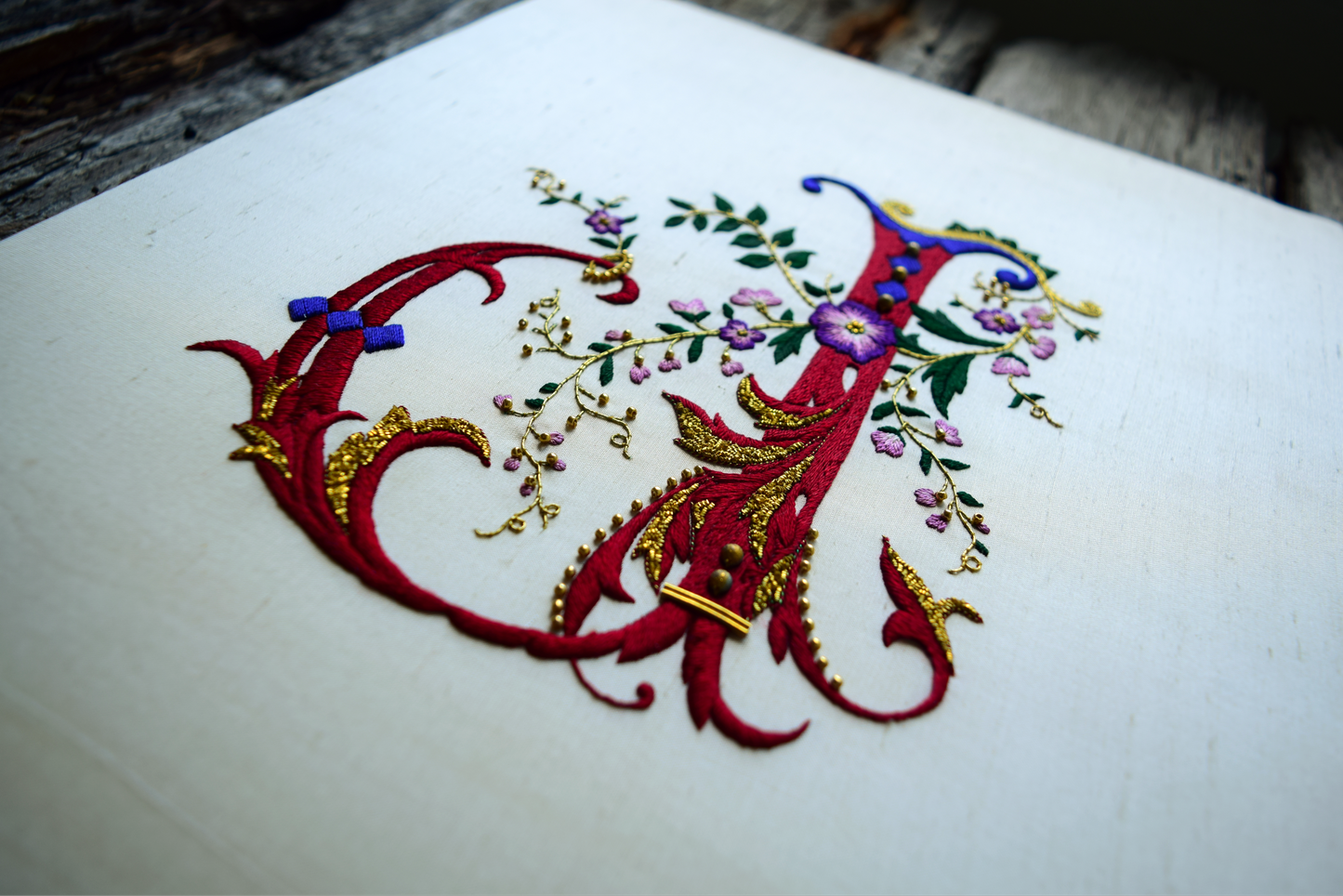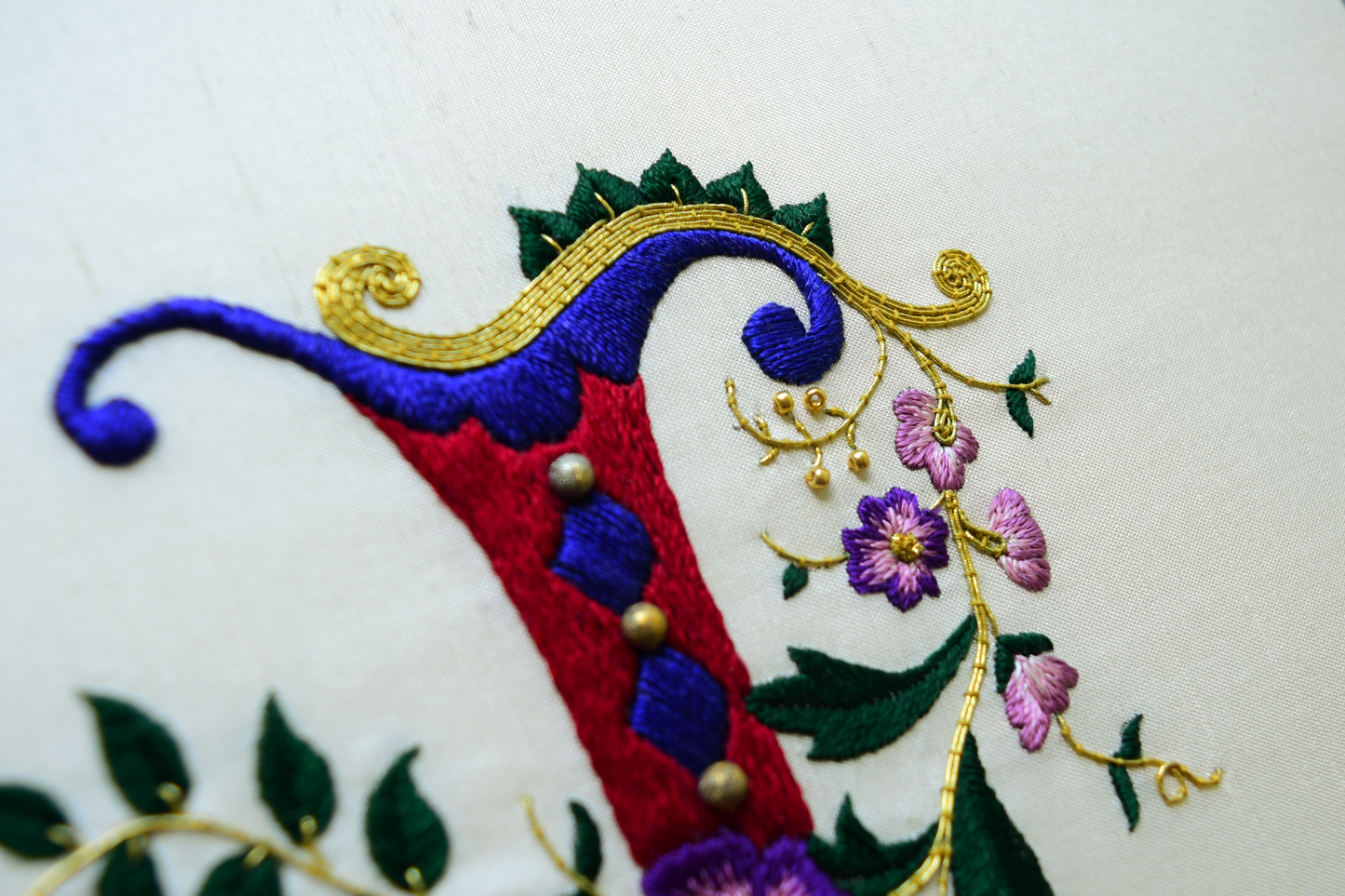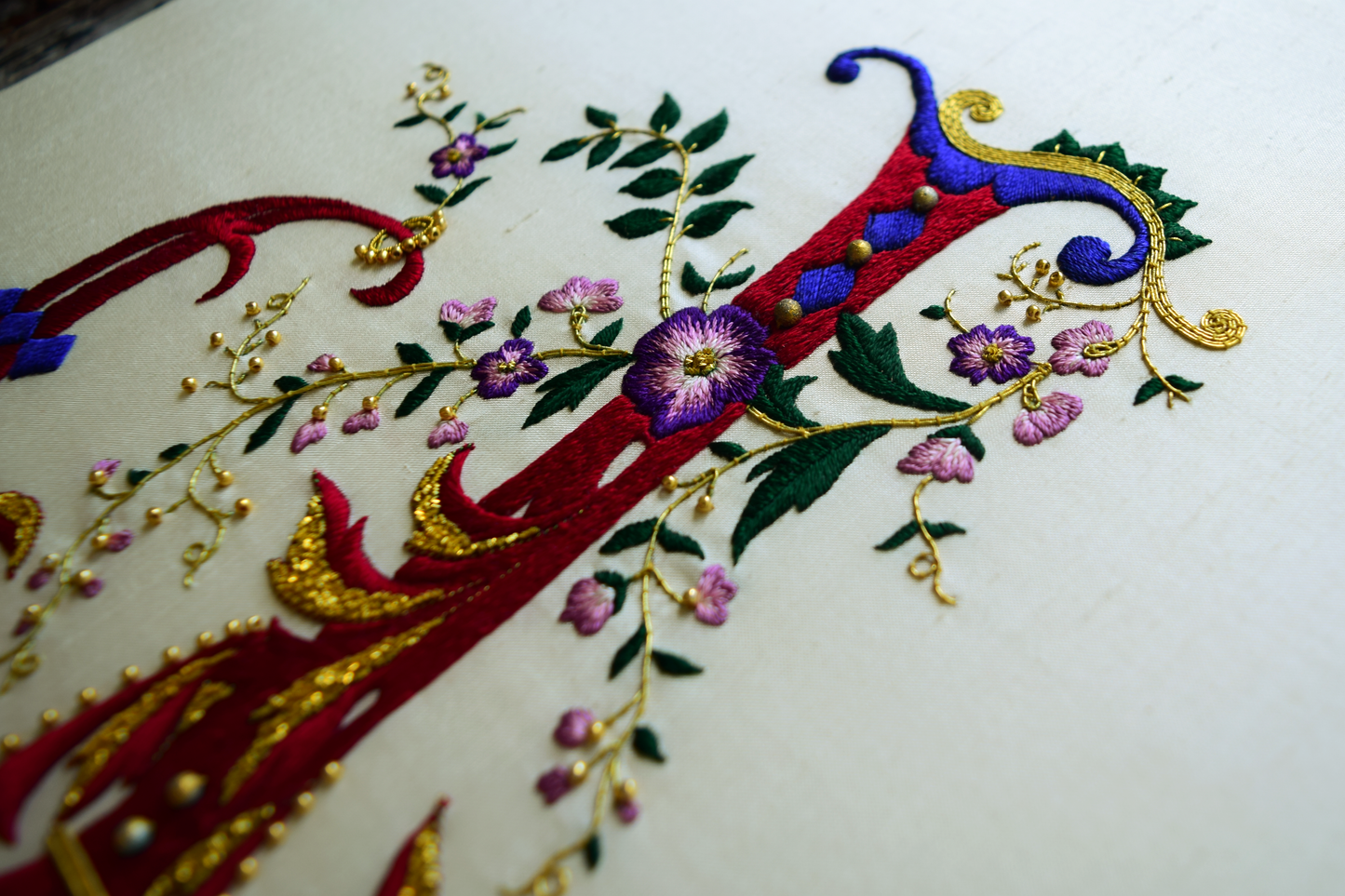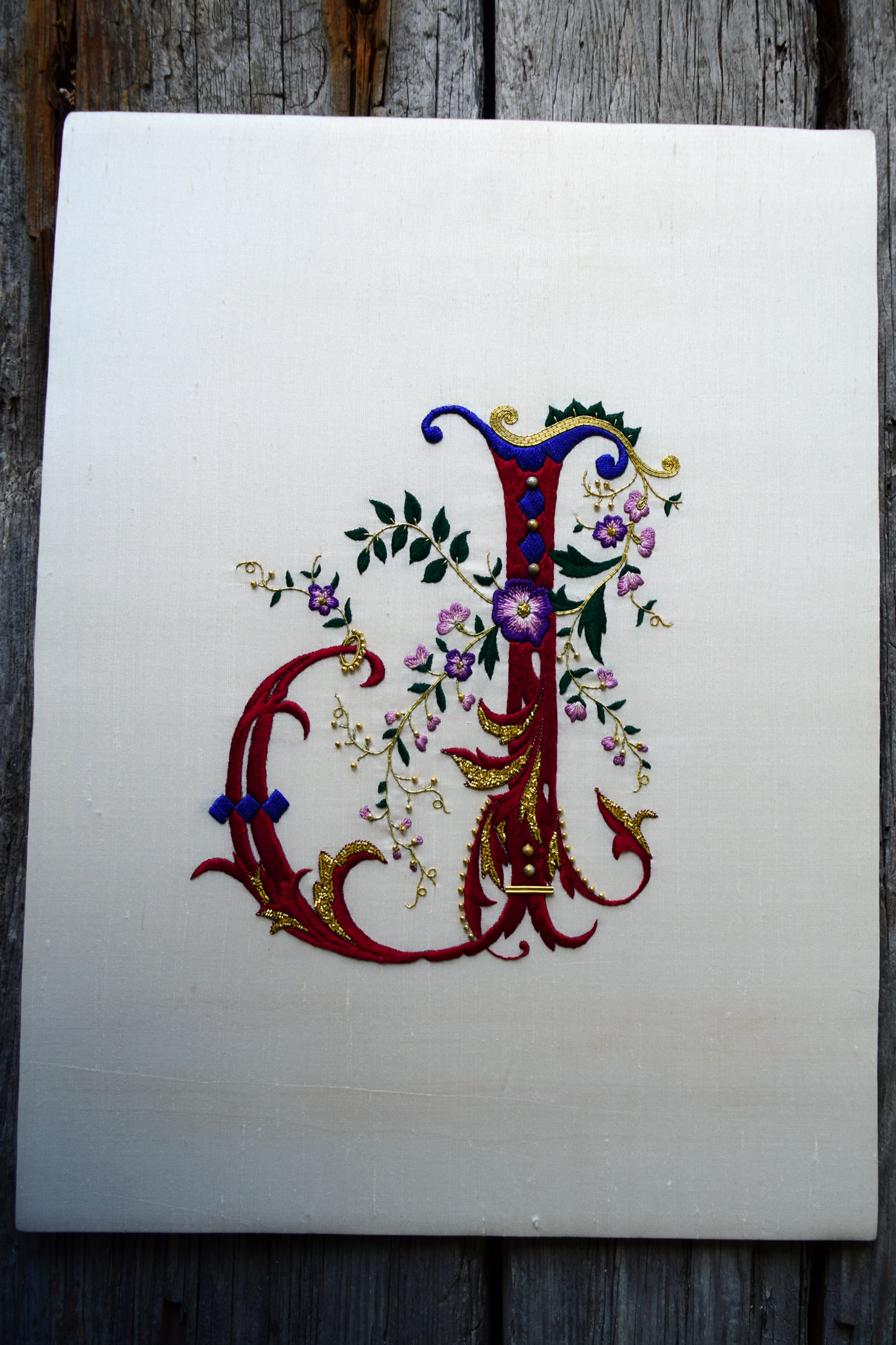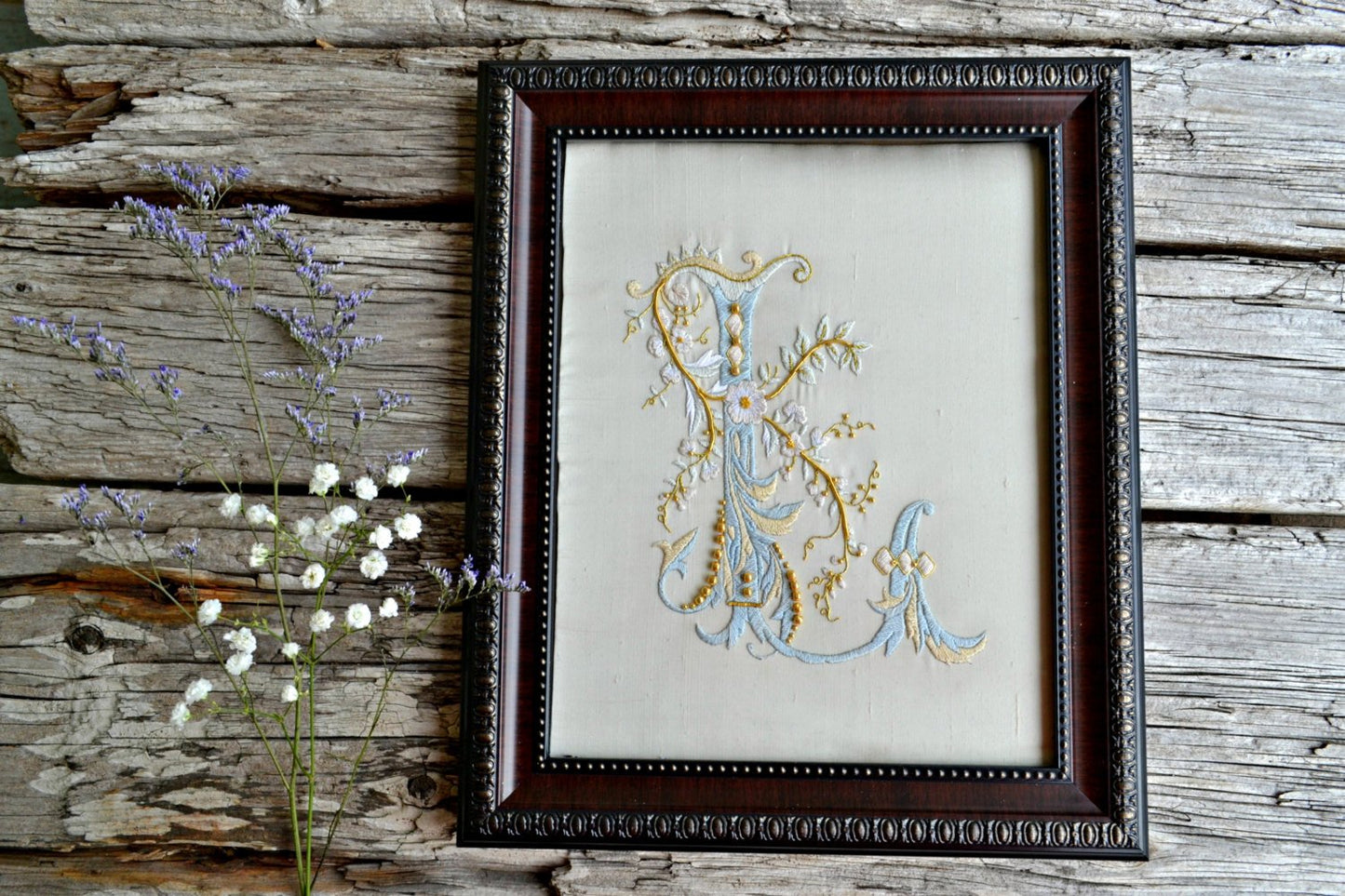 Beautifully done embroidery ! A lovely piece that I will treasure.
Further Customization
Working by hand allows us to customize your order in ways not possible with an embroidery machine. For custom designs, click the Chat button at bottom right and let us know what you'd like.