Broiderie Stitch
Regular price
$380.75 USD
Regular price
Sale price
$380.75 USD
Unit price
per
Sale
Sold out
This poi set is completely customizable and a beautiful and unique flow toy. These custom poi are made using an ancient Japanese technique called temari used for centuries to embroider balls, combining the two arts in a way never seen before.
Temari is a Japanese technique of embroidering a thread ball with brilliant colors in a geometric pattern. They were originally made for children to play with, but have since evolved into an art form in their own right.
But what happens when you put the two together? Some of the most beautiful poi you've ever seen. Each poi is created around a 4 oz. core (although if you prefer heavier or lighter poi, that's okay too) with a paracord handle. Then they are wrapped with yarn to add bulk and a bit of squish, and finally with about 500 yards of sewing thread - each! After the poi are created and made perfectly round (no small feat in itself), the fun part happens. Metallic marking threads are laid down, and the colorful design is begun. Using three to six different colors, the design is woven and then finished with matching metallic thread. This process can take up to 26 hours! Finally, the poi are completed, and handles are made and attached. Poi heads are about 3 1/2 inches in diameter.
These poi come as a set of two. Please pick your primary color - teal is pictured. Then pick your metallic color - or select no thanks, if you'd rather not have one (above is light gold). Base color as well - white above. Handles can be either knobs, swirls or a custom design like the one above - just contact me and we'll work something out. Handles are adjustable and come approx. 38 inches long, so you can shorten as needed. The weight is customizable as well; if you don't have a preference, we'll make them 4 oz. each. Shipping includes tracking and insurance.
These are made completely by hand, and therefore totally customizable! If you've got an idea, color scheme, or any questions, feel free to shoot me a message!
Share
Care information

Linen handkerchiefs may be washed via delicate cycle in a washing machine (no bleach) or for best results, by hand. Iron hot, with steam, on the backside of the work. Any stitches pushed out of place from the iron can gently be prodded back into place. A cotton or mesh laundry bag will help protect your piece from getting snagged.

Temari should not be washed, just dusted if necessary. If needed, you can wet a cloth in hot water and wring it out quite well, and use that to spot-wash. Temari are made of fibers all the way through, so a wash or soak would mean that the inside would never dry.

Our embroidered blankets are made with wool, and should be handwashed gently in cool water.

Goldwork embroidery should only be washed by a professional. Other embroidery is best cleaned as for temari (especially framed hoop work) though wearable accessories may be put through the wash on a gentle cycle or hand washed.
View full details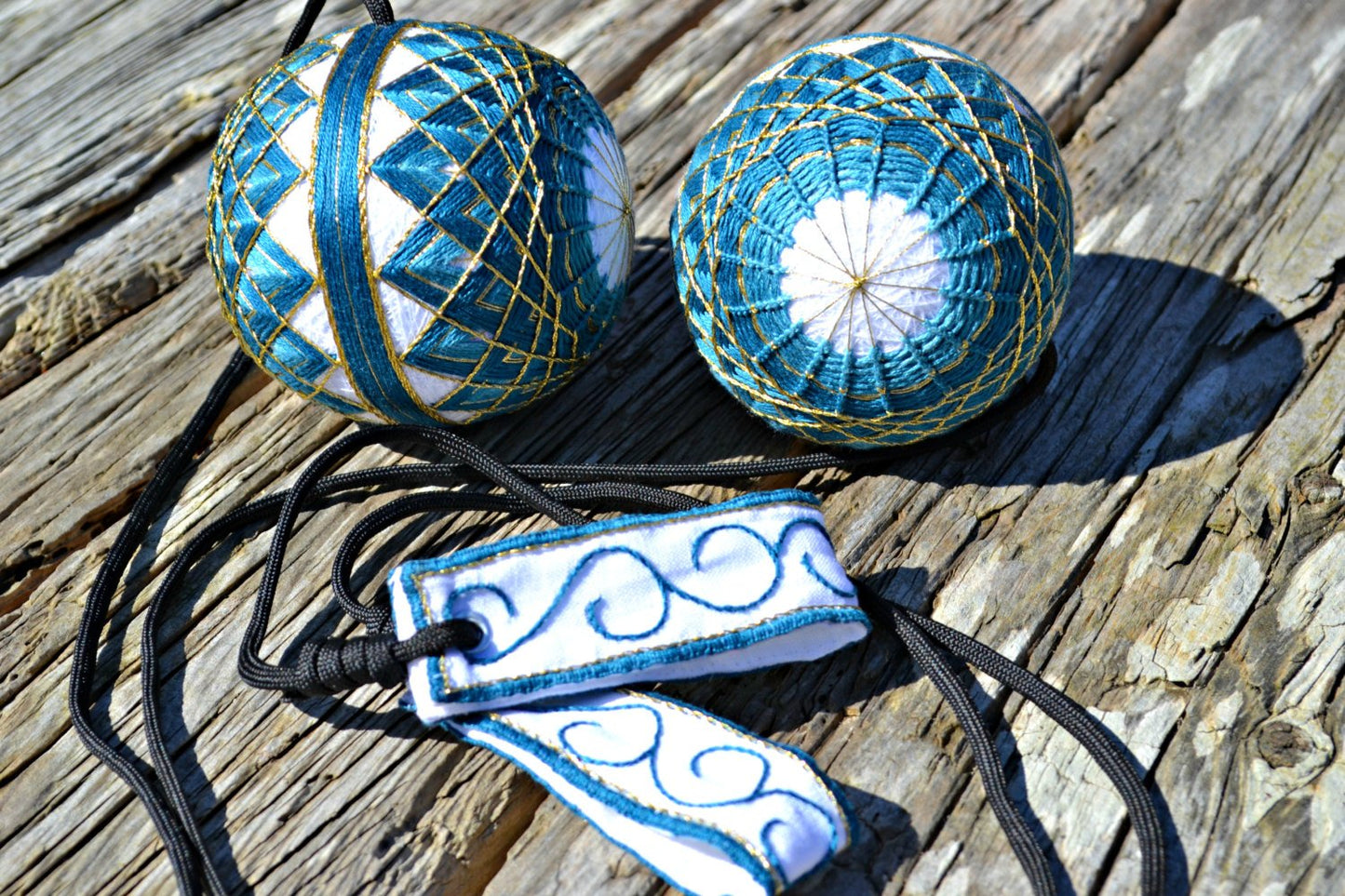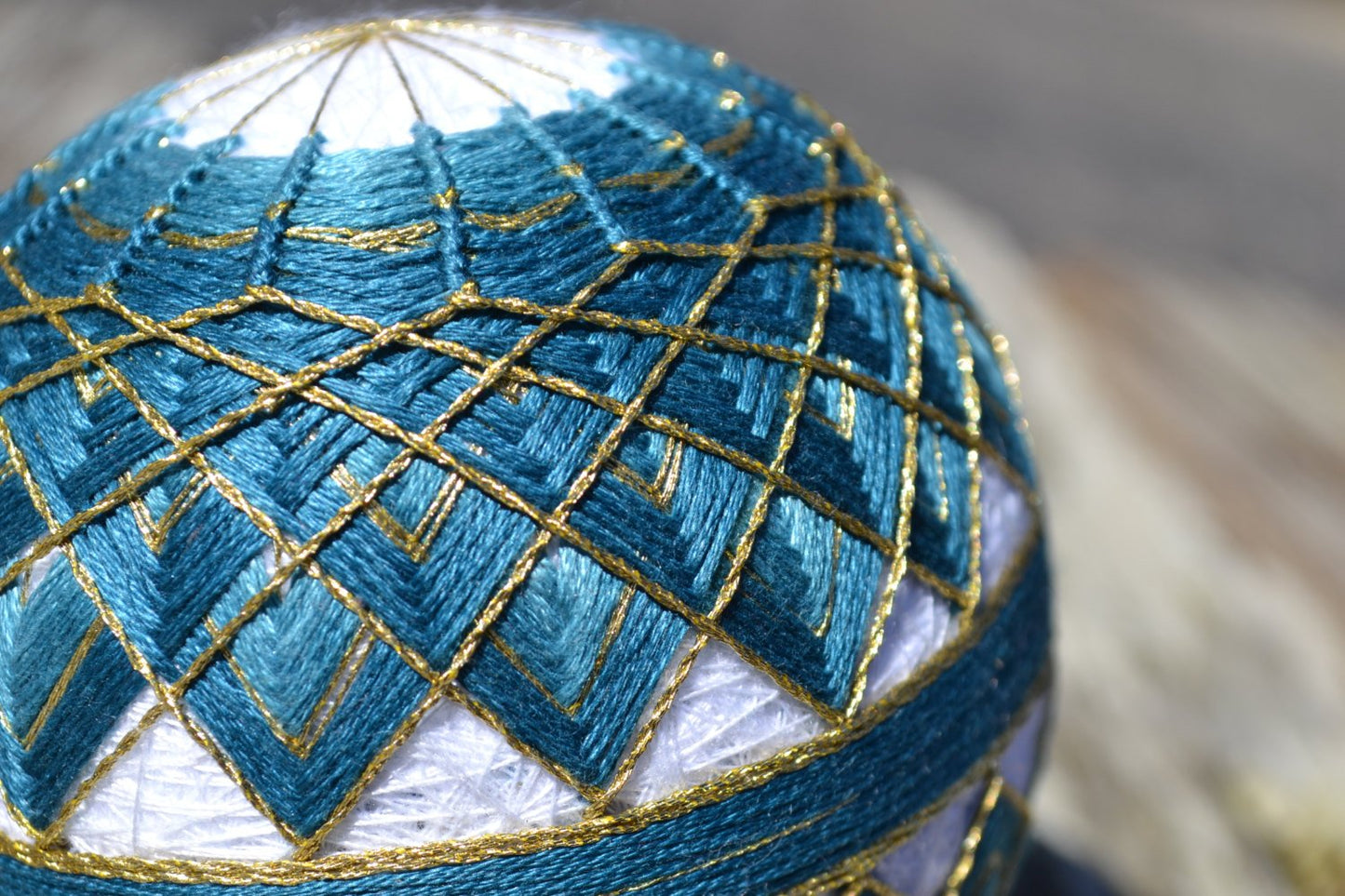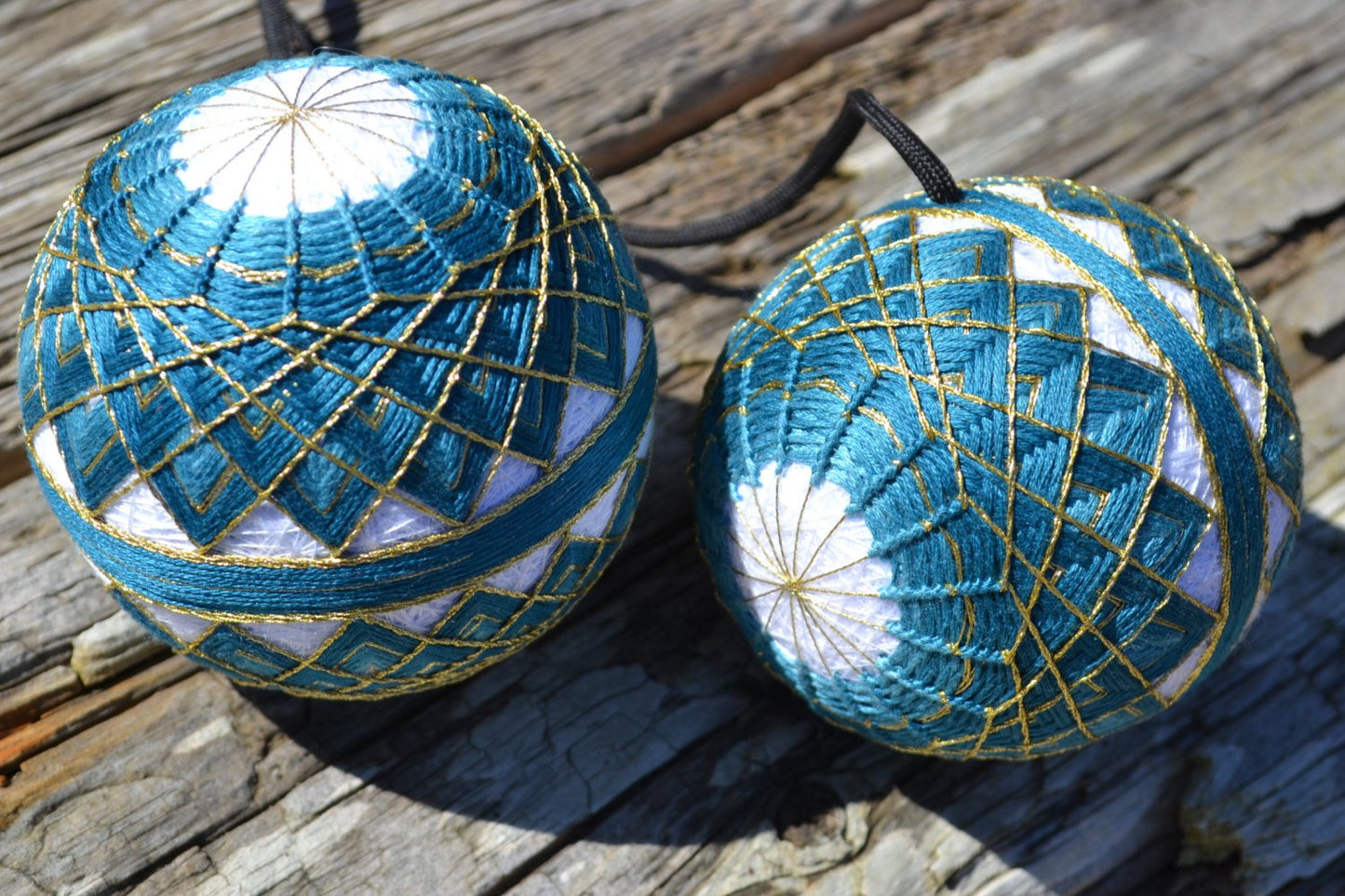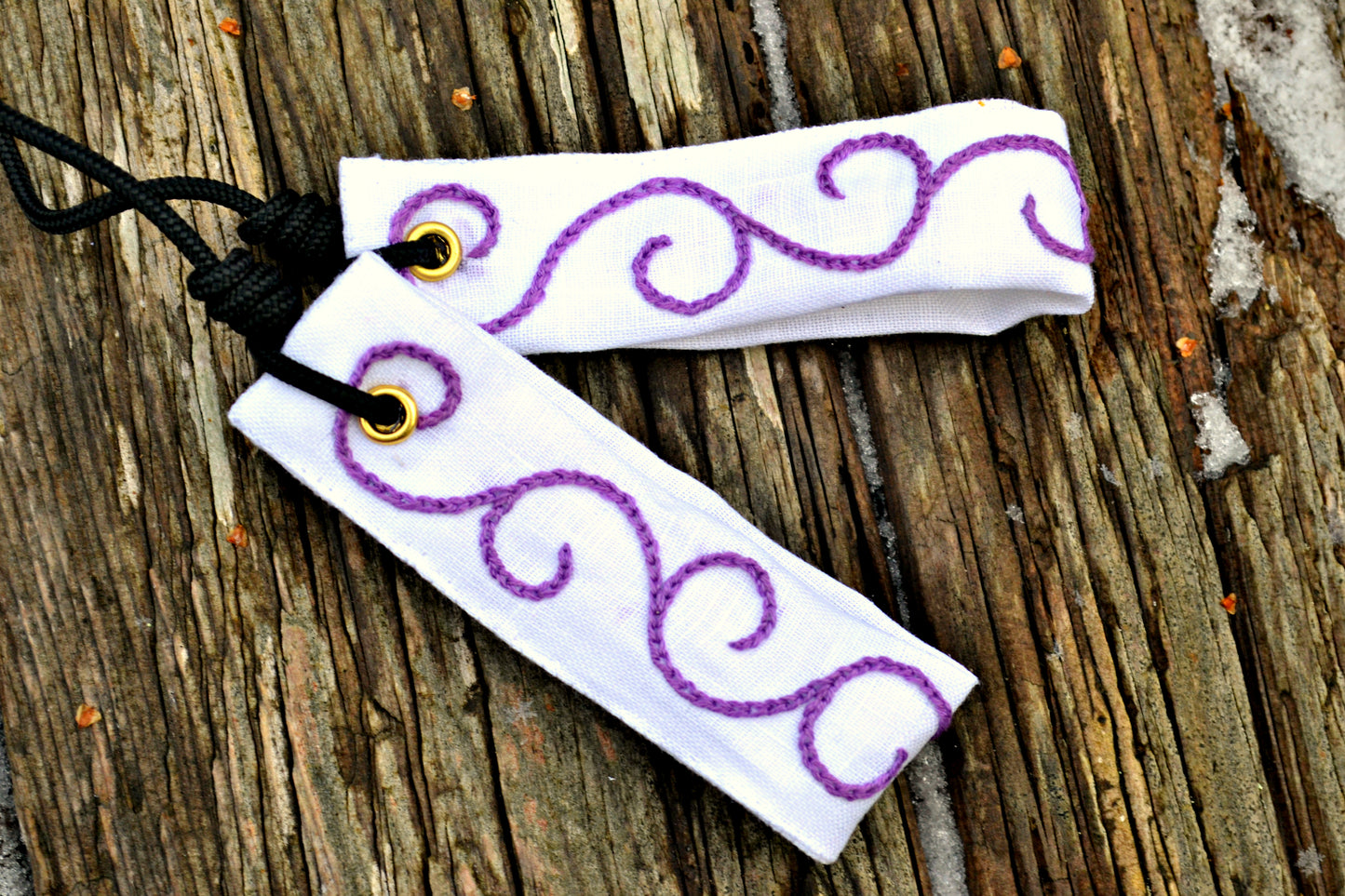 Further Customization
Working by hand allows us to customize your order in ways not possible with an embroidery machine. For custom designs, click the Chat button at bottom right and let us know what you'd like.